Regular price
$348
Sale price
$278
Save $70
Unit price
per
COMES WITH:
Shipping
AUS-wide
30-Day
Returns
1-Year
Warranty
View full details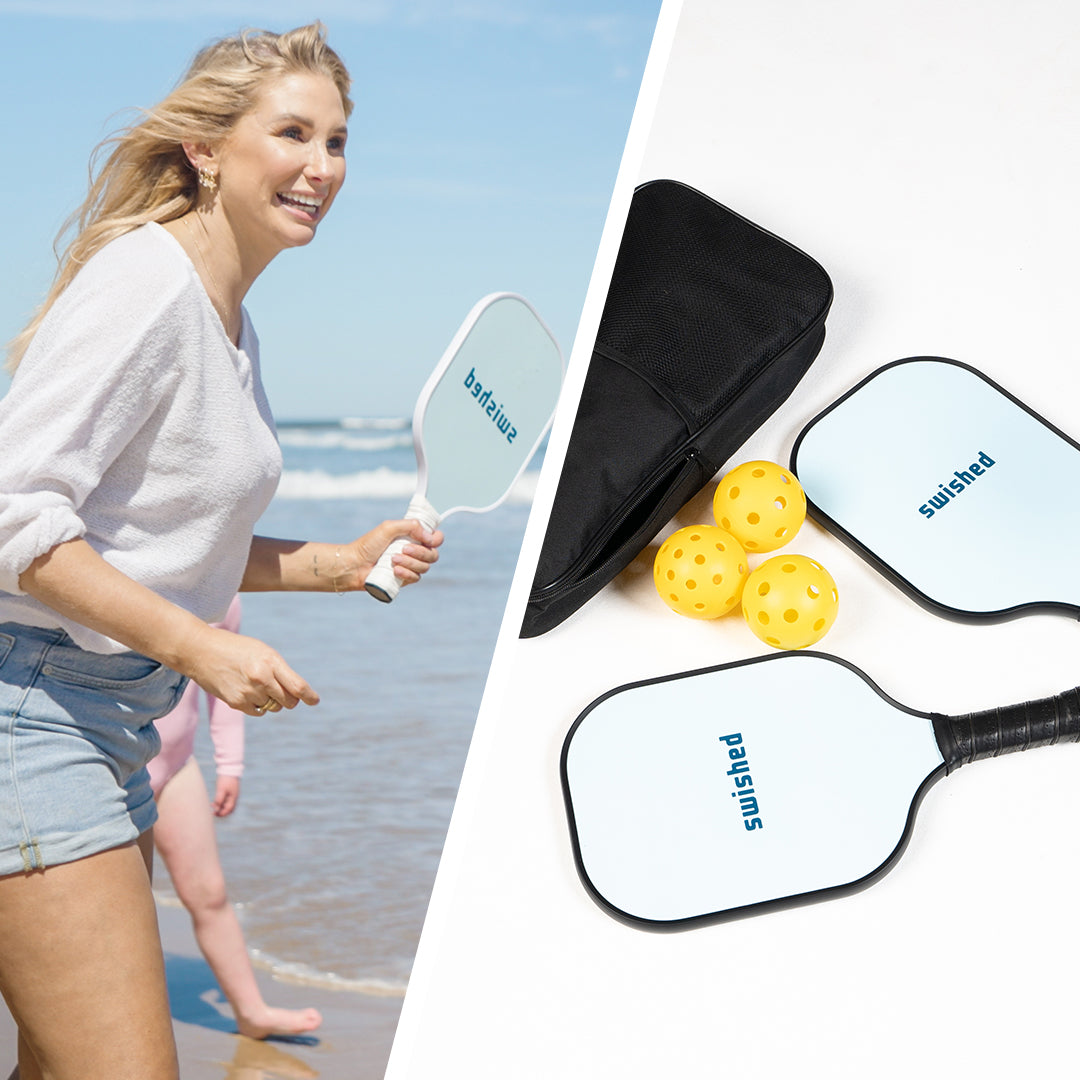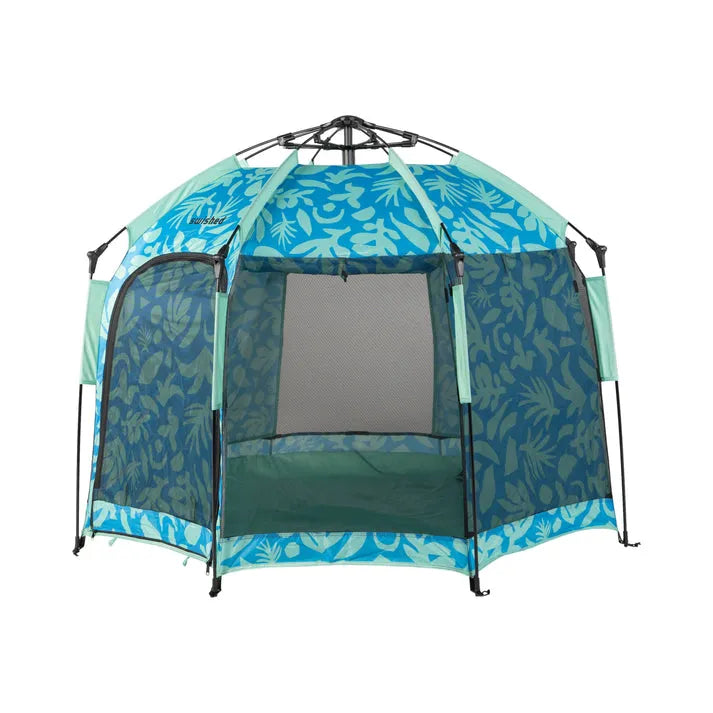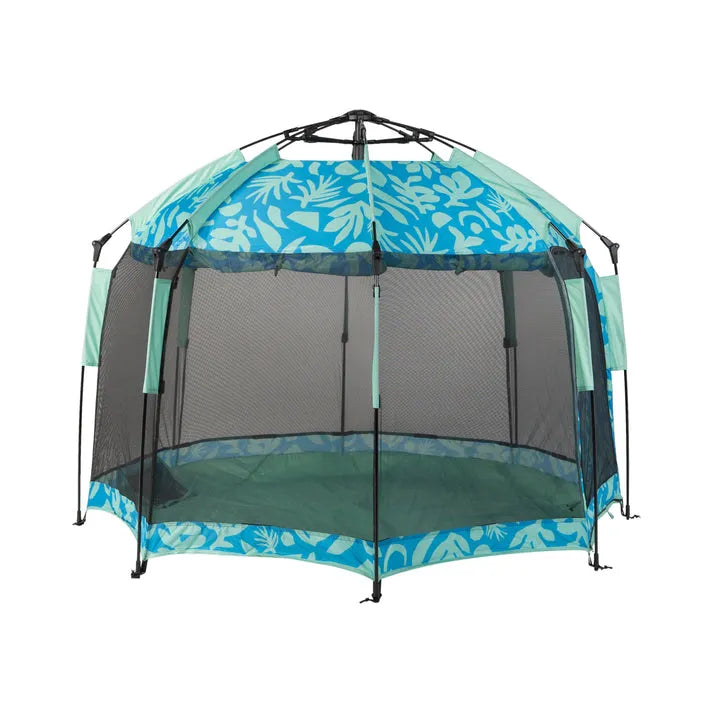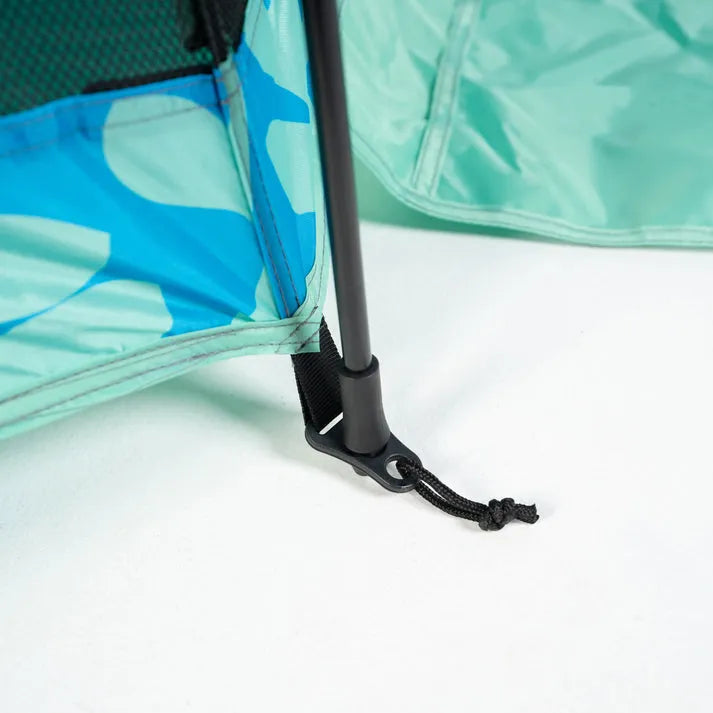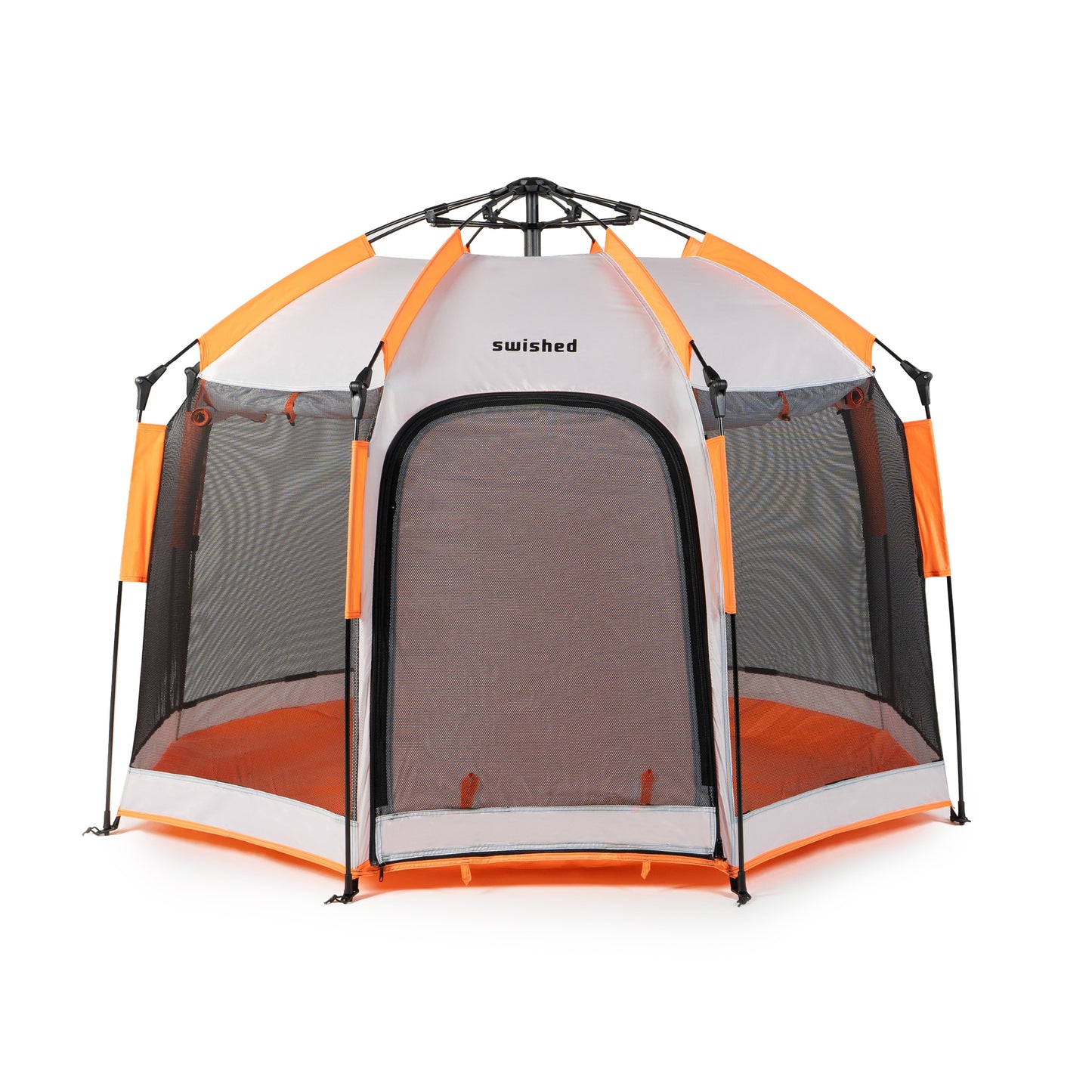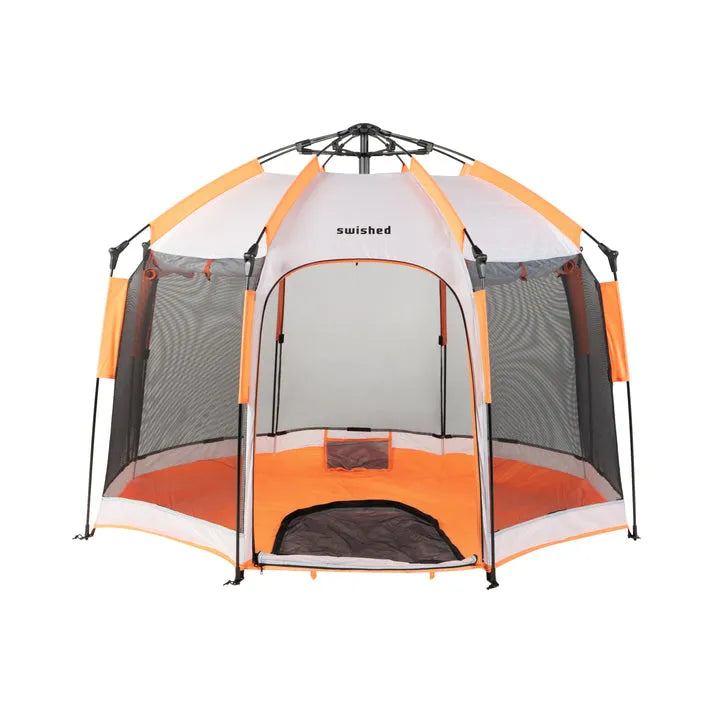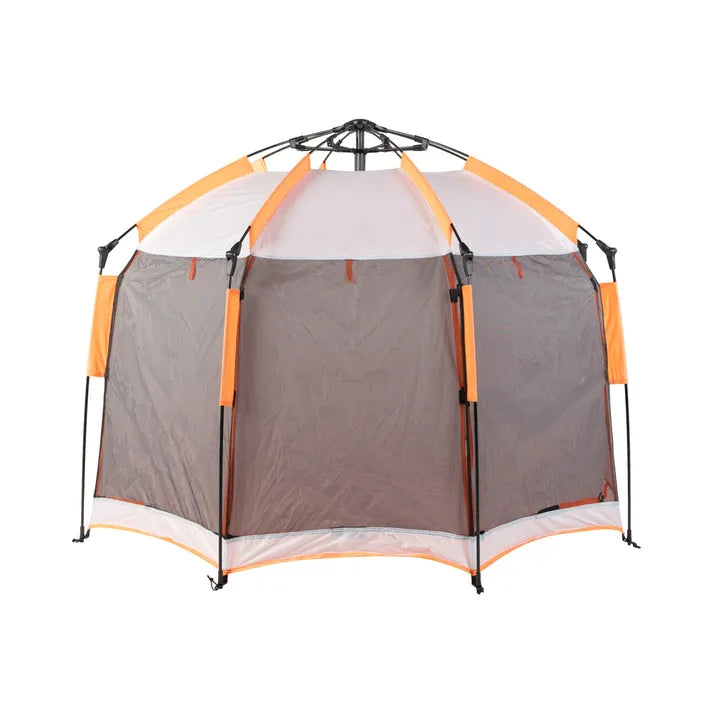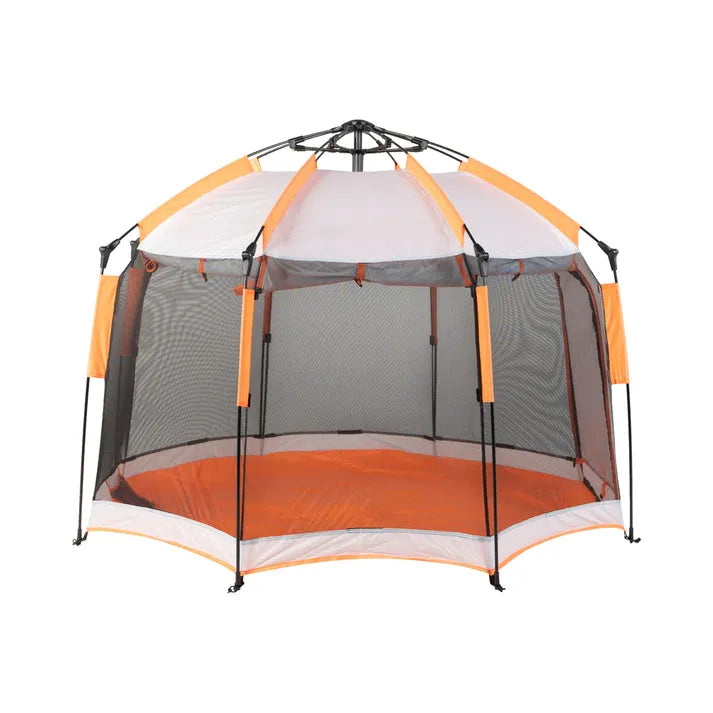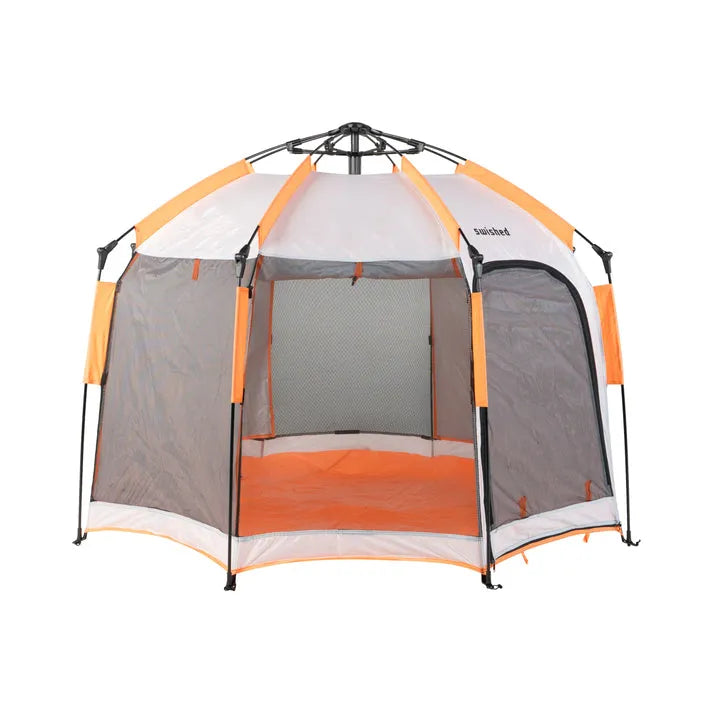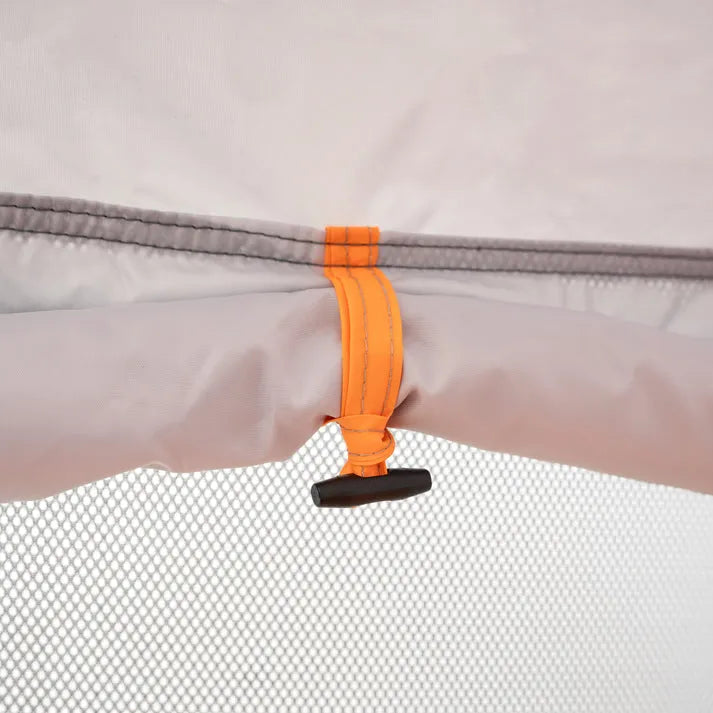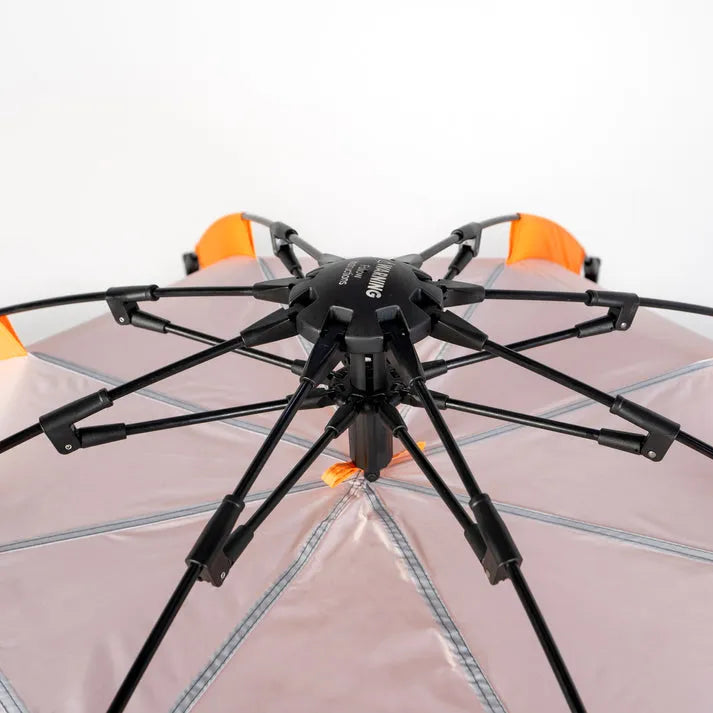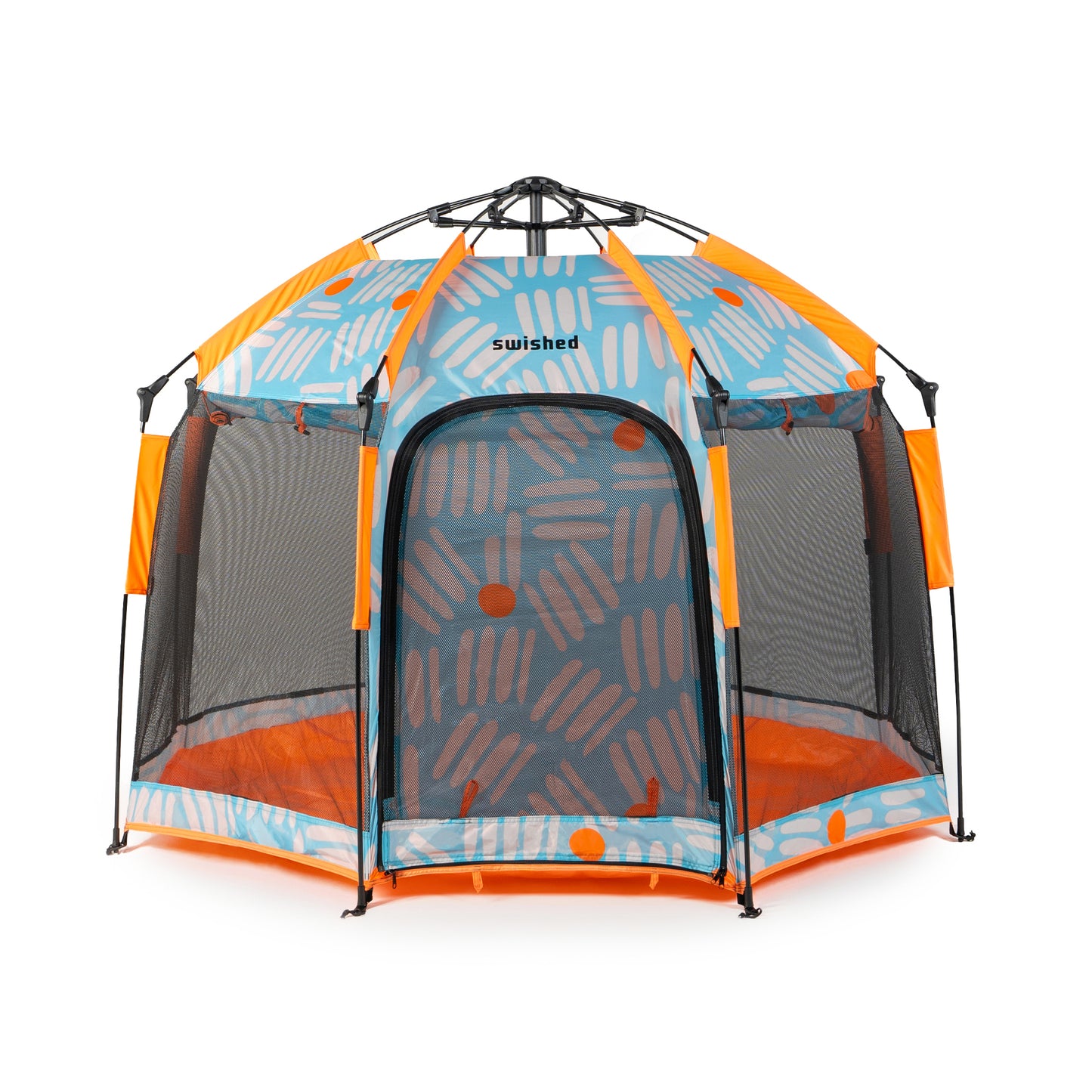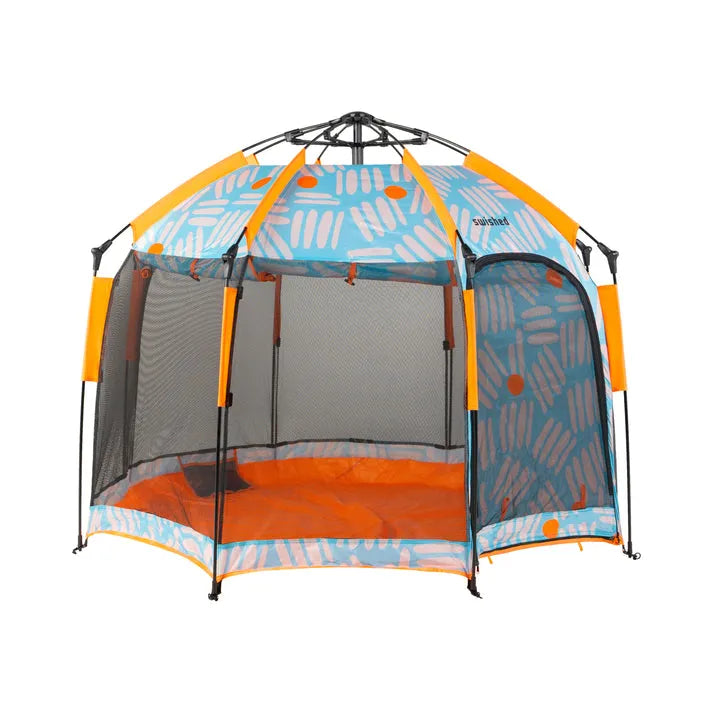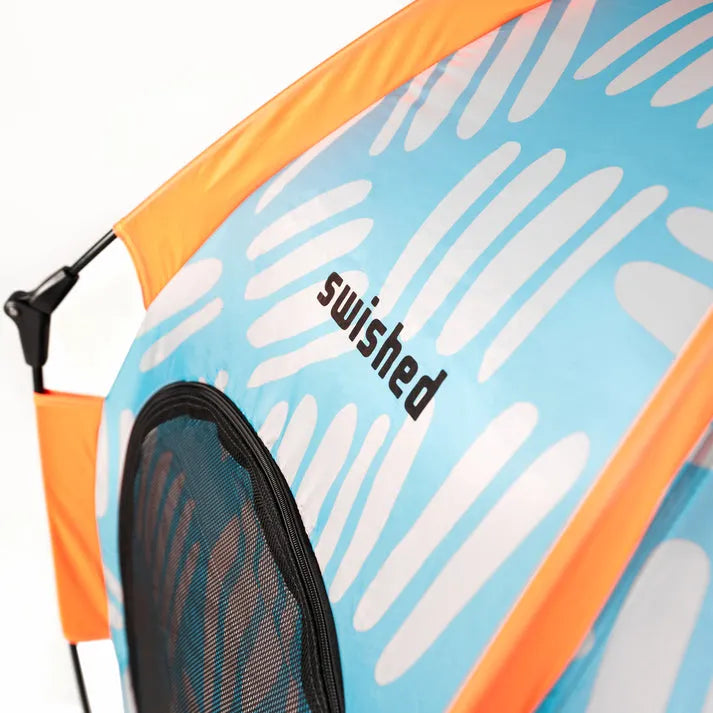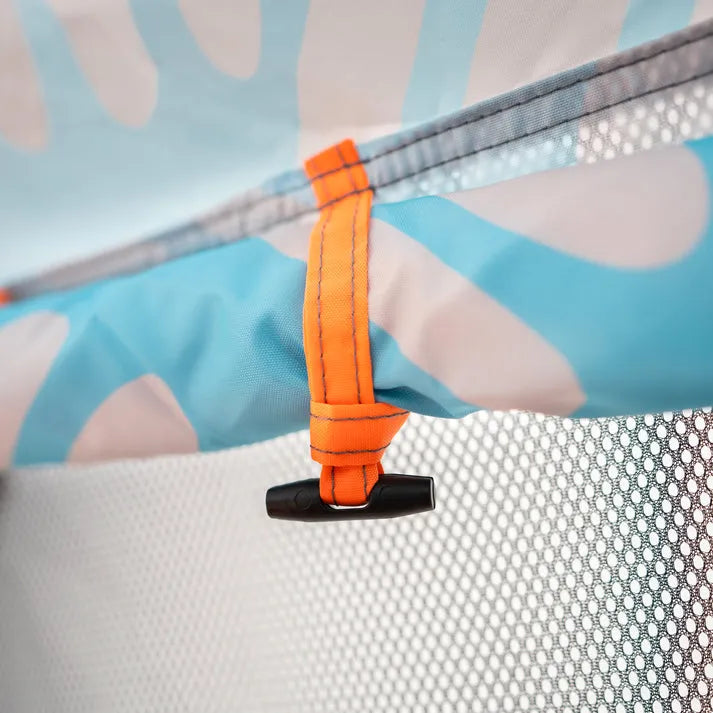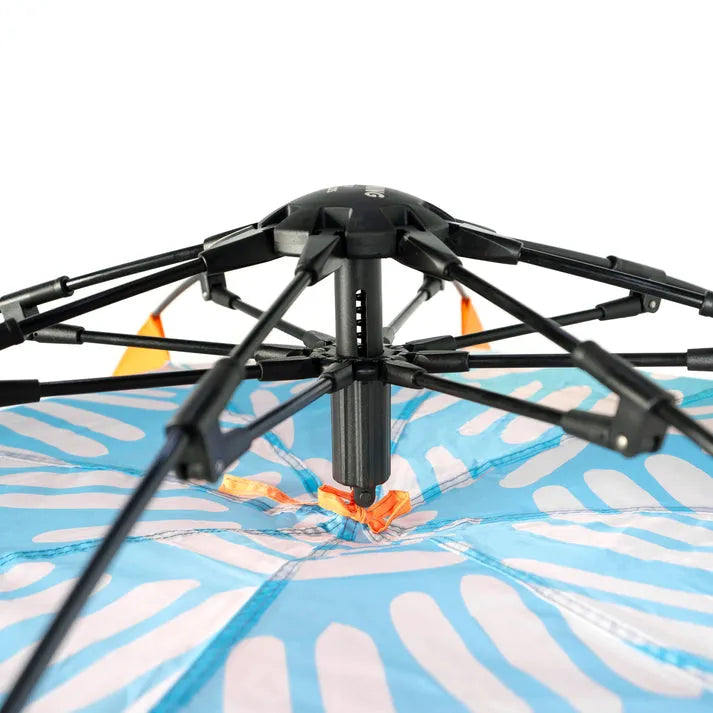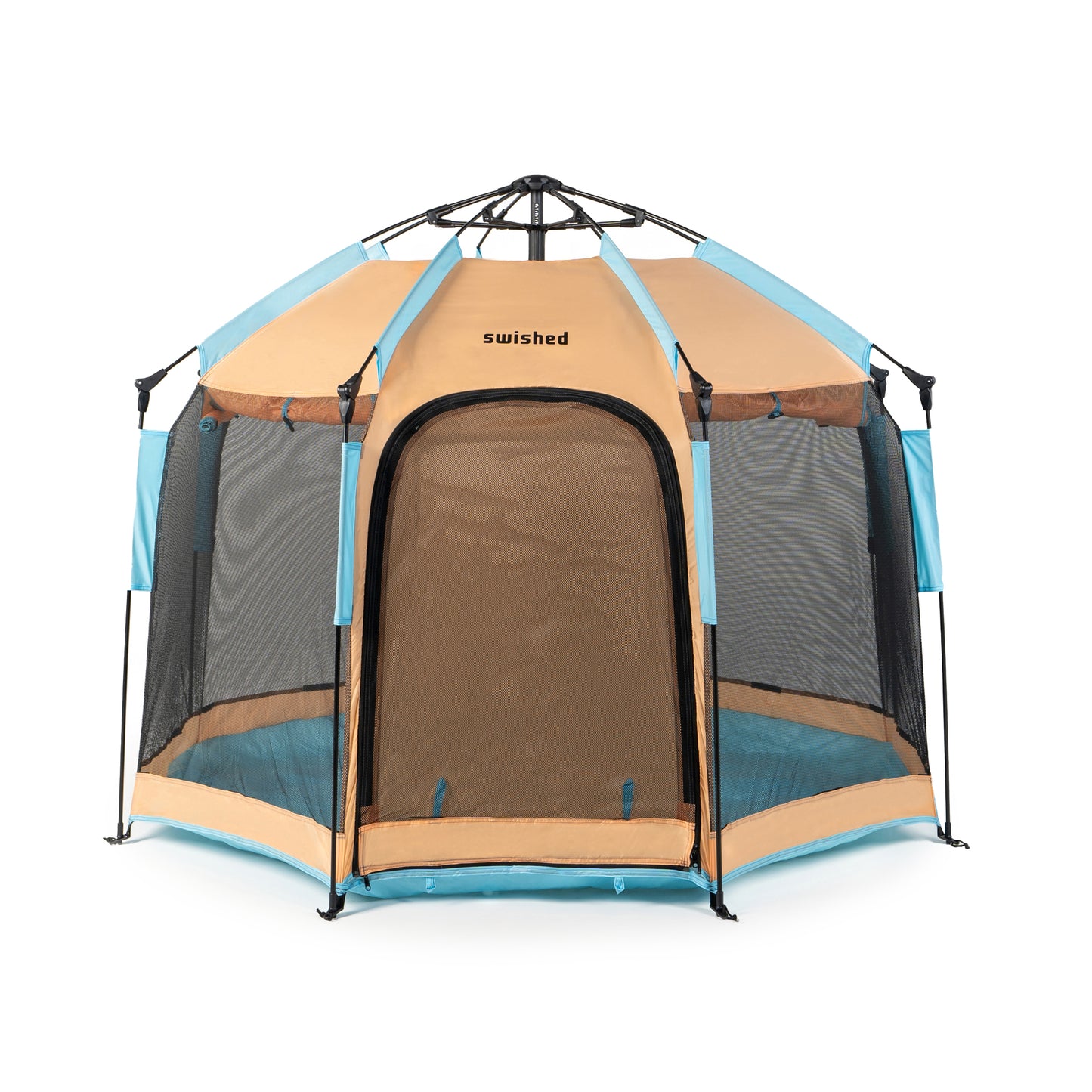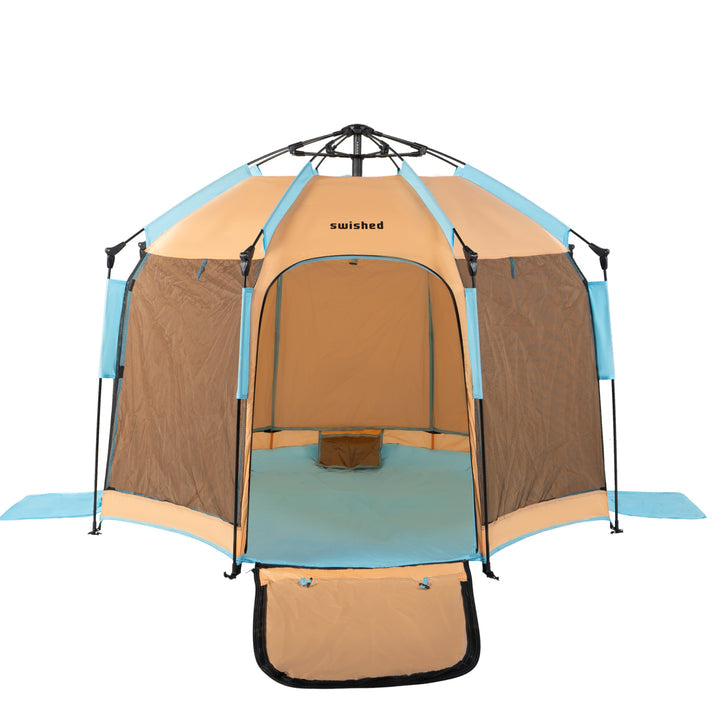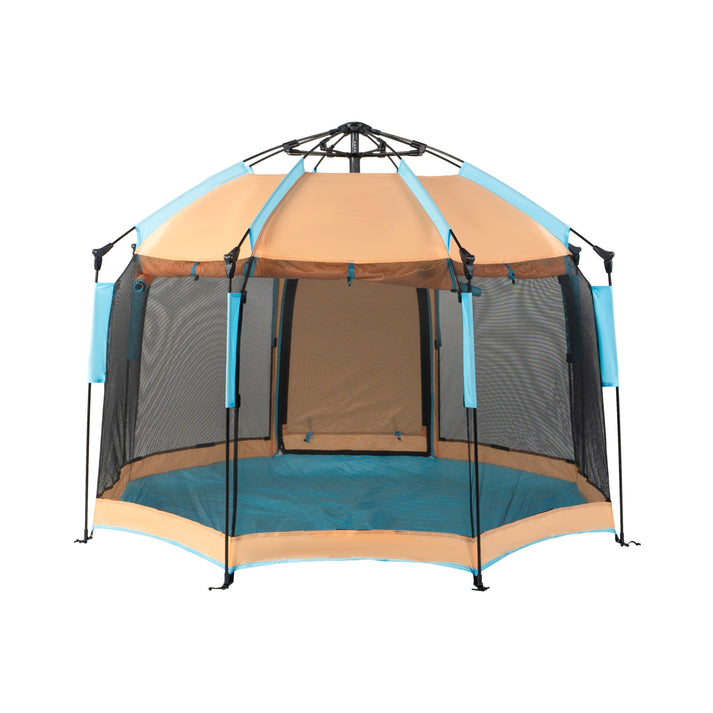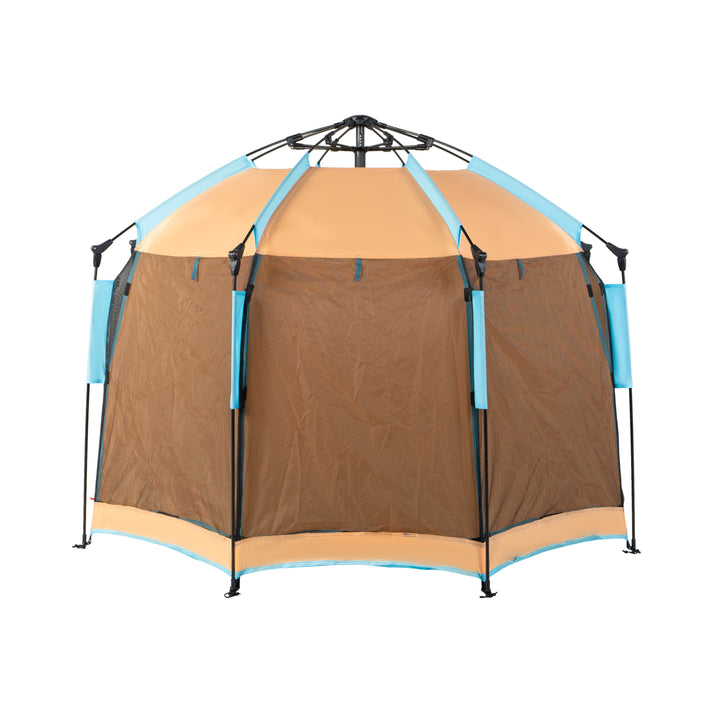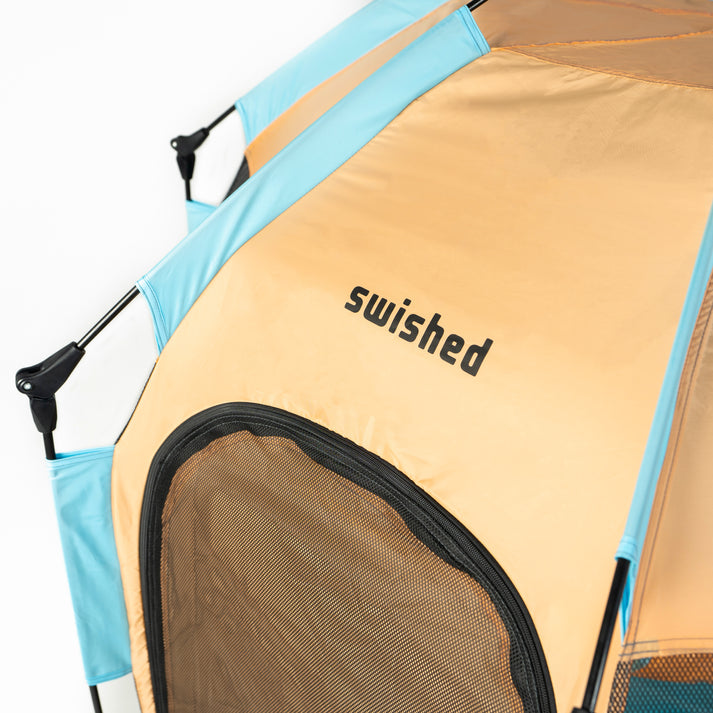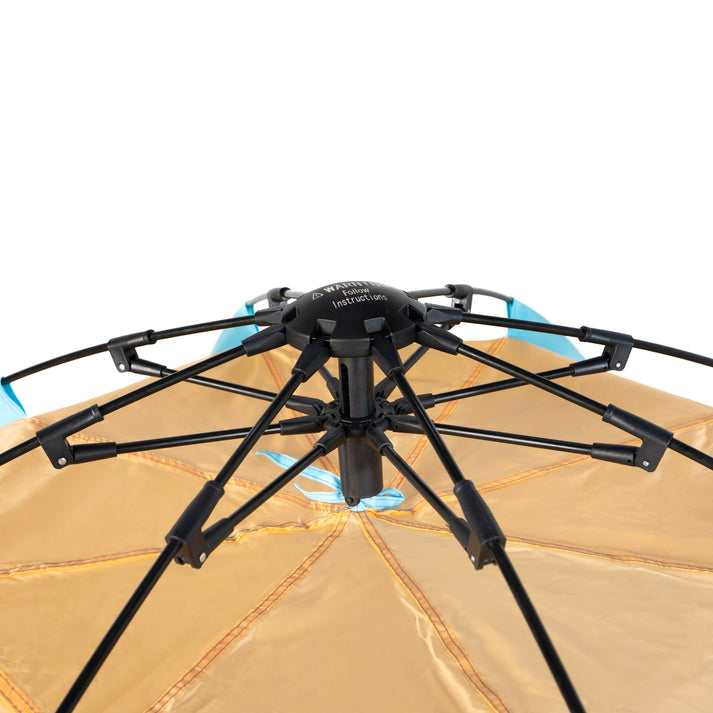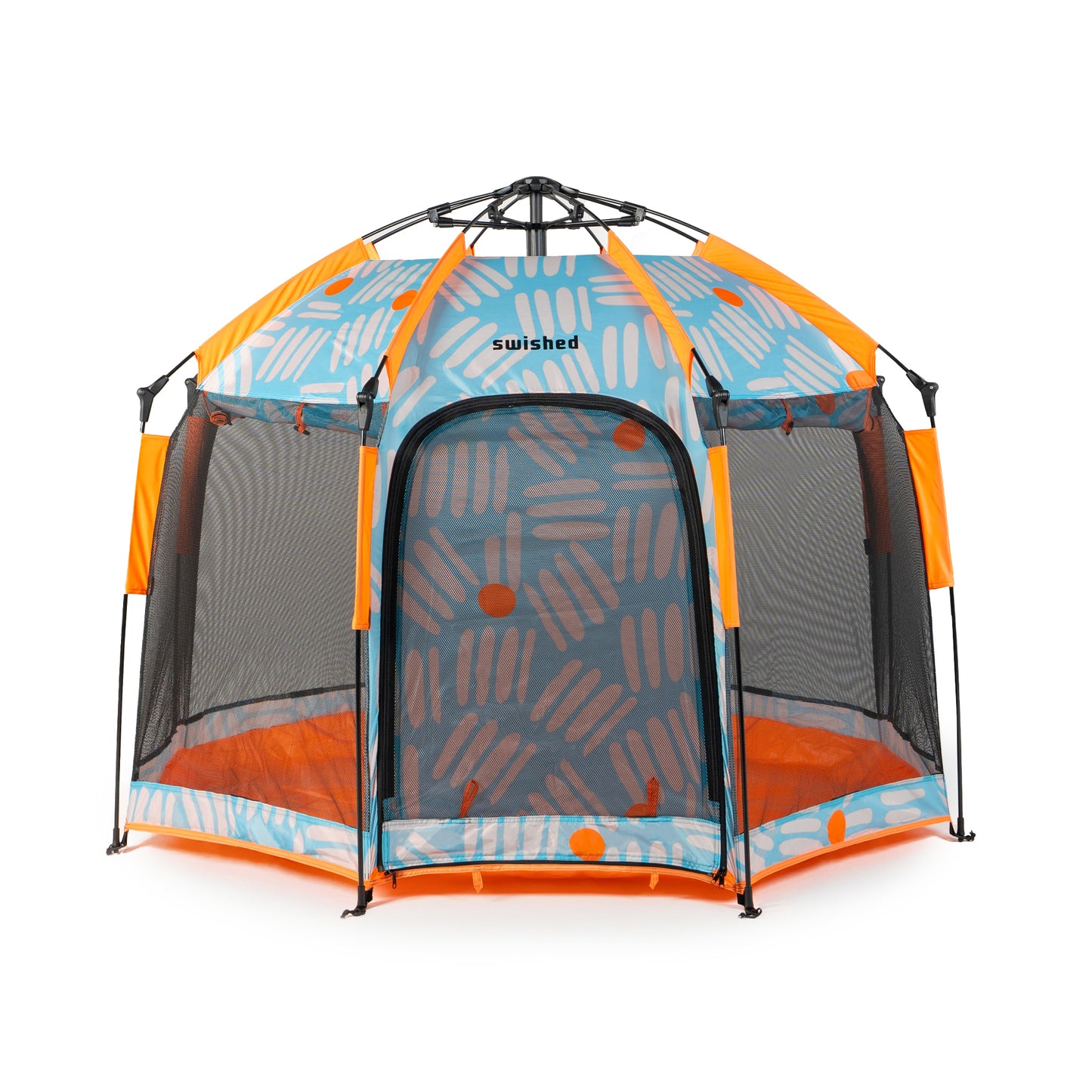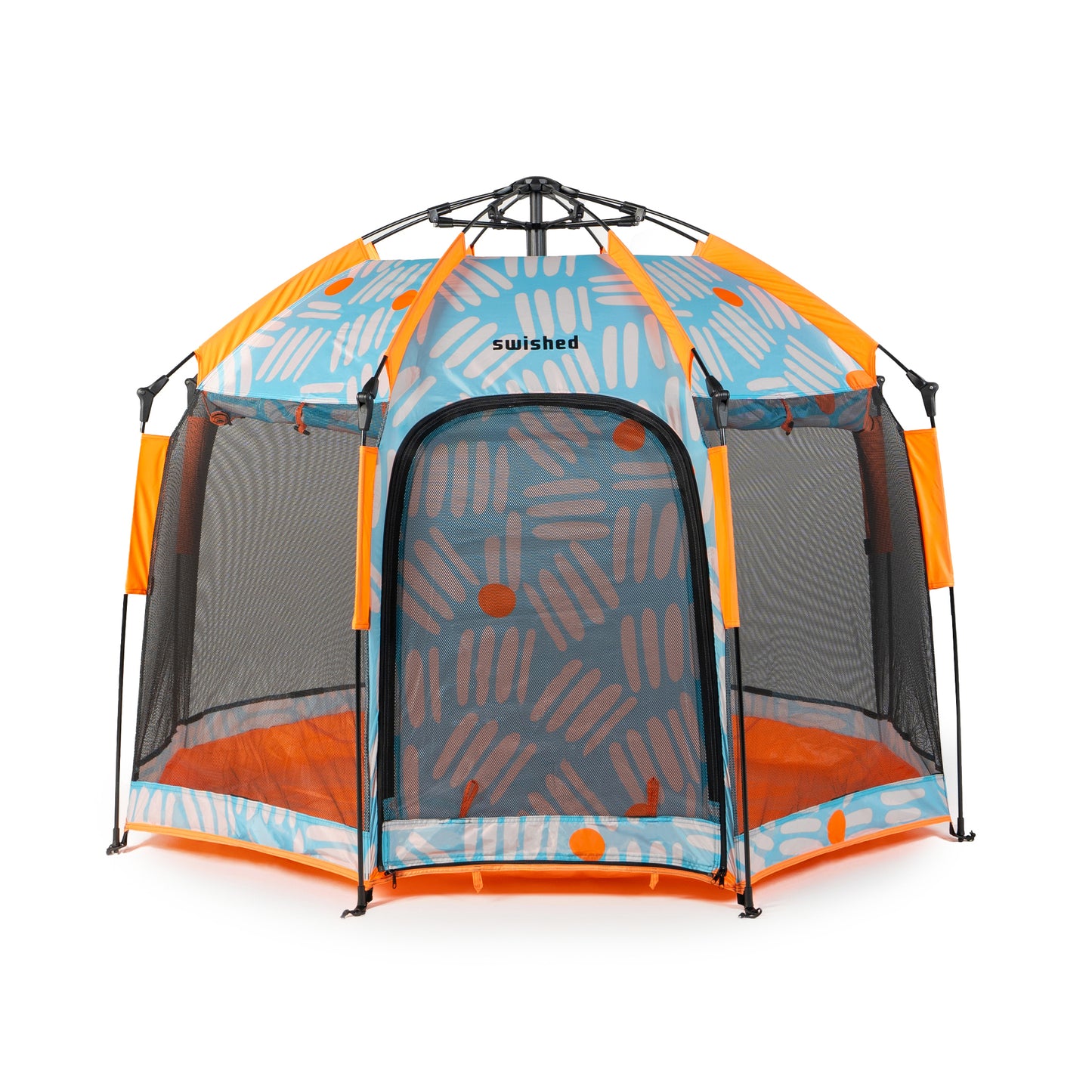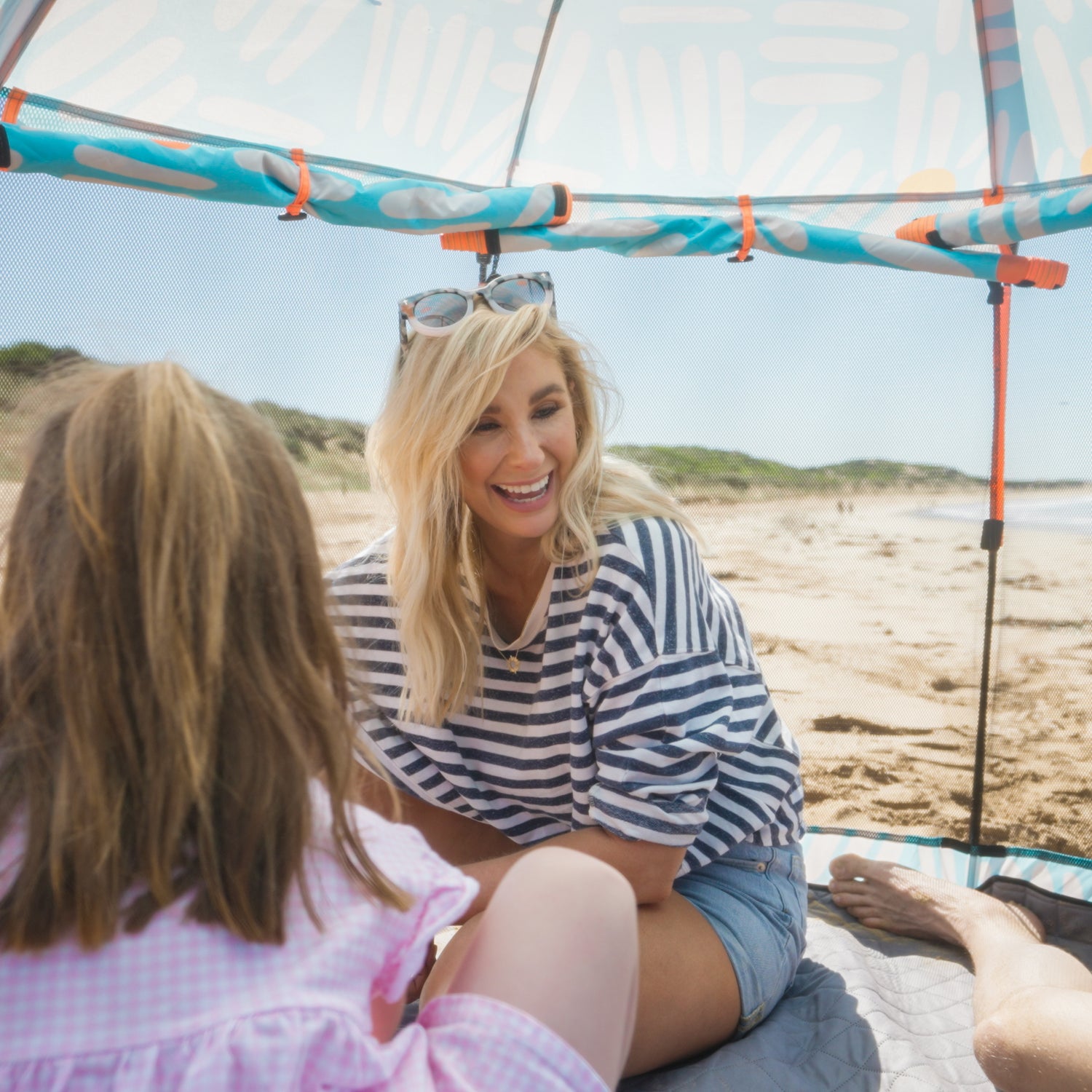 CERTIFIED UV50+ PROTECTION. DESIGNED FOR THE AUSSIE OUTDOORS
Protect yourself from the sun on your next beach or park adventure.
Utilise the blinds on each window as the sun moves throughout the day.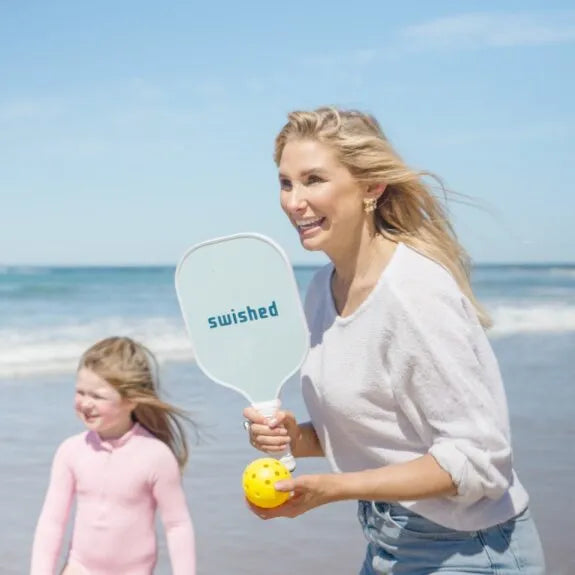 Serve Up The Fun with Family and Friends
Enjoy the ultimate beach day with a game of pickleball! Immerse yourself in the picturesque beach views, and embrace the thrill of friendly competition. Each rally not only adds to the excitement but also creates lasting memories with every match played against the backdrop of the ocean.
UV50+ Protection and more
Easy To Use

Swished Tents advances the standard of quick and easy setup and pack-ups, whilst offering premium camping features to a recreational beach tent

Certified UV50+ Protection

Swished fabrics are annually tested by the government body Australian Radiation Protection and Nuclear Safety Agency (ARPANSA).

Roll-up Blinds

Raise all the blinds for unobstructed 360-degree views. Adjust them to fully or partially block the sun as it moves across the sky.

Sandbags

For those breezy beach days, make use of the tent's three attached sandbags for stability. When not in use, tuck the sandbags under the base for neatness.

Removable door

With its own blind, the door is both fully zippered and completely removable. This design ensures versatility and easy access.

Inside Pocket

Never misplace your phone or keys - our tents come with a handy inside pocket

Meshed Windows

Safeguard yourself and your food, ensuring protection against pesky flies and insects.

Pegs

Each tent comes with 10 tent pegs
18 cm pegs (x 8) secure each of the 8 legs.
14.5 cm pegs (x 2) - these are optional to use. They lower the doorway entry so it is level with the ground if required.

Carry Bag

The tent carry bag includes a padded shoulder strap and two handy side pockets.
Join the 25K+ families and friends who Swished!
diaryofcarter
Fun at the beach 🏖️
kerlysbox
If you love outdoor adventures, this is your perfect partner. This won't let you down.
prettyshells
Sooo much fun at the beach with your loved ones. 🏖️
opencutoffgrid
If you are over the twist and fold nightmare pop up beach tents and shades, then look no further! These pop up beach tents from swished_official are awesome and perfect for the little ones.
grifandco
This summer we were lucky to receive some awesome gifts that have made our holiday even better!
lionessheart
The entire family will absolutelyyyy love this. Sooooo much fun especially the kids. 🏖️
sweetsarah
Super easy to set up and very sturdy!🏝️🐚 We took it to the beach on a very windy day and it held beautifully. 🏖️☀️⛱️
knowledge-is-power
A book, a beach, and this Swished Pop-up Tent are all that I need. Love it sooooo much. 📖🍹☀️🏖️
bookstagirls_
From inside the safety of my new Swished pop up tent… Bookish beach days never looked better can get out of the sun for a bit in an easy to use pop-up tent!!‧₊˚📚✩ ₊˚🎧⊹♡
Amazing Family
Absolutely great pop up tent! We took it out to the beach 🌴🌴 and the kids love it and love how spacious it is. It's also very handy to keep our dog out while we eat our lunch.🍹🍹
ali_lamb_
☀️⛱️🏝️🐚 Easy to use and perfect for super hot beach days!! Swished Pop- up tent protects you from the sun while still enjoying the beach!! Perfect for a avid reader like myself! 💖💖
Christelle S.
We love it!🌻🌻🌻
Super easy to open and close and carry. love the view from the inside you can see 360• all around the tent, you don't feel closed up inside and it keeps the air circulating nicely while still giving you privacy. Everyone one at the beach asked us where to buy it :) best rent we ever had with our kids.🏖️🏖️
Joe F.
Such a great tent!
Wow hard to believe a product that is exactly as advertised. So so easy and quick to set up and dismantle just as advertised !! Purchased it for my boy, and he loooved it so much.🤣🤣🤣🤣
Amanda
Simply amazing tent⛺⛺⛺
The orange tent is amazingly easy to setup and is spacious enough for 2 adults and 2 small children. The additional sunshade is handy and the tent pegs that are included are OK.🌴🌴🌴
Amanda

Finally took the plunge and love it!🏄‍♂️🏄‍♂️🏄‍♂️
Have been thinking about this product for a year as I wanted something else to set up by myself as I have 3 kids .. so beach time can be hectic! Arrived quickly and it is honestly so easy to set up!

'